One of the most beloved applications for Nintendo gamers has been updated to offer an incredible widget.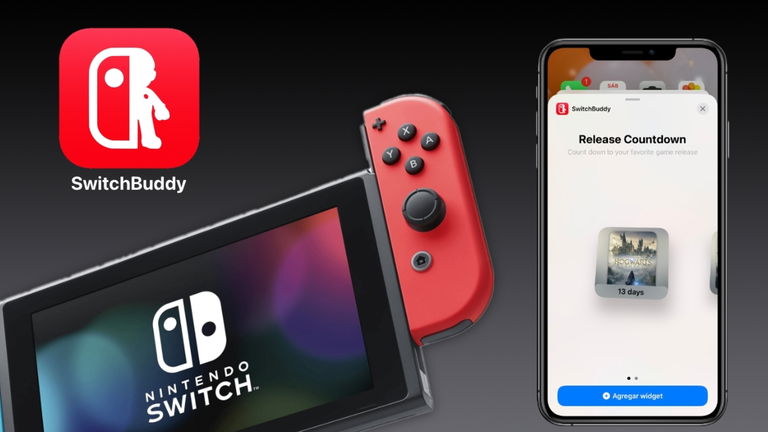 Are you a loyal fan of Nintendo video games? Would you like to keep an eye on the next games that the company will launch? In the App Store there is an application made for you and that you cannot miss trying and that surely you will not stop using it when you meet it.
We told you a while ago how to save Nintendo Switch screenshots on your iPhone. Thanks to SwitchBuddy You could perform this action in a very simple way, however, a new update has arrived to complement this great app.
The new version, SwitchBuddy 3, has added a very interesting novelty. Now you can select the games you expect during the year and have a day counter visible to be aware of their arrival. This counter will be available through a widget for your device.
To use it, follow these steps:
Open SwitBuddy.
Go to the "Games" section.
Search and enter the game that is of interest to you.
Select it as your favorite with the heart icon in the upper right corner.
Add it to your device's calendar with the calendar icon next to the heart.
Grant permission for SwitchBuddy to access your calendar.
A new screen will appear for you to configure the countdown event and you can receive the notification of the launch of the game and the duration or repetition of this notification.
Add the event to your calendar from this window in the app.
Go through the process of adding widgets to your home screen.
SwitchBuddy: the app for "Nintenderos"
A must have app for gamers who have a Nintendo Switch. With SwitchBuddy you will be able to perform the process of sharing screenshots from your console directly to iPhone with greater ease. Keep your images in a gallery to keep them accessible and organized.
You can also have a visualization of the games that will arrive during the next months, its information, screenshots and trailer videos; score given by other players in IGDB and other data.
SwitchBuddy also has a news space in which you will be able to know everything relevant and the trends of Nintendo Switch video games. Reviews, news, gameplays and announcements make up this interesting section.
This incredible app is available free in the App Store, it is available for iPhone and iPad, and it also has the possibility of raising the level of customization with a Pro version that is acquired under an annual subscription. With this upgrade you have access to developer support, unlimited favorites widget; themes, other icon designs and other future exclusive features as they are added.