Mirons are everywhere. Some are more budget minded and stop on the highway when the accident is in the opposite lane. Others like to investigate the applications that we have installed on our smartphone from afar or closer. If you're tired of these situations, we're going to give you three different ways to hide apps on your iPhone, whether it's the iPhone 12, iPhone 13, iPhone 14 or an older one.
Three different ways to hide apps on your iPhone
Remove apps from the Home screen
The first method is probably the simplest way to hide an app from the Home Screen, so it's the first one we'll cover.
So we have to keep pressing the app that we want to hide until a context menu appears. Then we have to choose the Remove Application option.
Next, in the new menu, just choose Remove from main screen.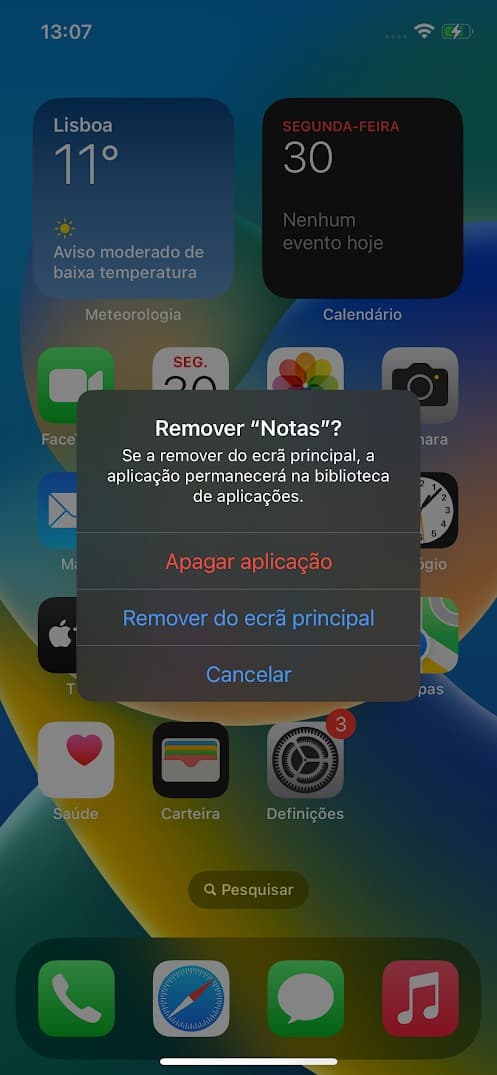 But there is also another way. We can keep pressing the main screen in an area that is unoccupied. This until all the icons are shaking. At that point we have to click on the app we want to remove and choose Remove from Main Screen.
Hide an app when creating a folder
Although this is not as simple an option that is available on the iPhone as the previous method, it has proved to be very useful. Therefore, carefully follow these instructions to hide an application by creating a folder.
Press an empty area of ​​the main screen until the apps start to shake. This indicates that we are in the Edit menu. Then drag an app onto an existing page or drag an app on top of another. This to create a new folder.
Once your app is in the desired folder, drag it to the right to bring it to the second folder page and place it there. That way it will be more hidden.
Hide an entire page from the main screen
This method is a big gamble if you want to hide multiple apps at once. Few people know this, but it can hide an entire page from the Main Screen. Here's how you can use this method to hide your apps.
First, drag the apps you want to hide to a certain screen just for this purpose. Then click on the points that are at the bottom.
Now in the new window you will have to deselect the screen you want to hide.
Just click on the screen to get the check.
When this process is completed, just press OK.