Dynamic Island is no longer exclusive to iPhone 14 Pro and iPhone 14 Pro Max!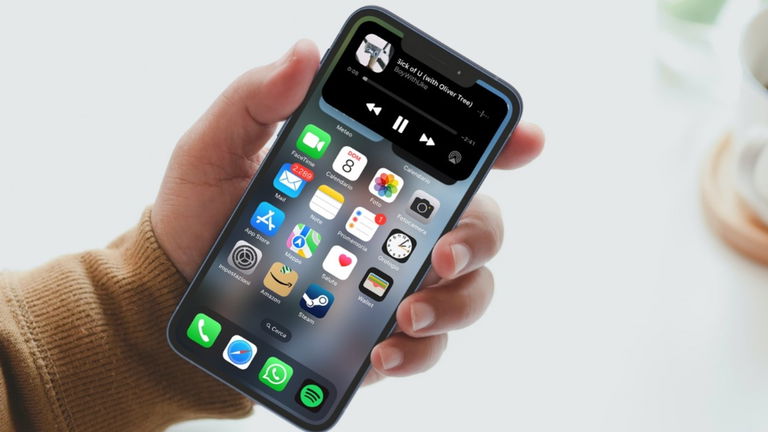 The Dynamic Island is one of the great surprises of the iPhone 14 Pro and one of the ingenious ways that Apple found to hide the notch. And although from the first days several developers worked to bring something similar to Android phones, one of them has managed to make it compatible with other iPhone models.
The app that enables the Dynamic Island on older iPhones is called DynamicCow and was developed by Matteo Zappia. zappia took advantage of a bug present in earlier versions of iOS 16 codenamed DirtyCow which allowed various applications to alter the behavior and appearance of the system without a jailbreak.
Once on the iPhone, DynamicCow allows users without an iPhone 14 Pro to appreciate the usefulness of it, for example to test applications, as a post from 9to5mac suggests.
no tricks
Although the iPhone 14 Pro is where this design fits perfectly, on other iPhone models it shows up quite well. Yes indeed, living this experience on other devices is more than giving a couple of clicks in the App Store. The process requires downloading software on our computerry onwards several more steps that we will explain right away.
The DynamicCow is compatible with iOS 16 up to iOS 16.1.2., since Apple fixed the bug in iOS and iPadOS 16.2. Besides requires entering Apple ID and password in third-party software to install itwhich is not recommended, but it is the only way to test the application for those really interested.
How to install Dynamic Island on an old iPhone
install Alt Server on Mac. This is used to get the AltStore on the iPhone, allowing you to install IPA files.
Click on the AltServer icon in the top bar, install the mail plugin and enable the plugin within mail preferences.
Connect the iphone to your Mac.
Inside AltServer, choose to install AltStore and select your iPhone.
Open the AltStore app on the iPhone and Sign in with your Apple ID.
Go to the GitHub page for DynamicCow on iPhone and scroll down to Releases. Download the latest version.
Opens AltStoreclick the plus icon on the page my apps and choose the file DynamicCow.ipa to install Dynamic Cow.
Open DynamicCow and select which model of iPhone 14 Pro you want the dynamic islandthen choose enable.
Immediately Dynamic Island will be running on the iPhone.
On some iPhone models, half of the Dynamic Island is covered by the existing notch and will remove more space from the top of the screen. It's not perfect, but it's just the beginning and it makes sense to imagine that there will be fun uses for this possibility before long.