The Apple Watch Ultra was put through YouTube's most feared stress test!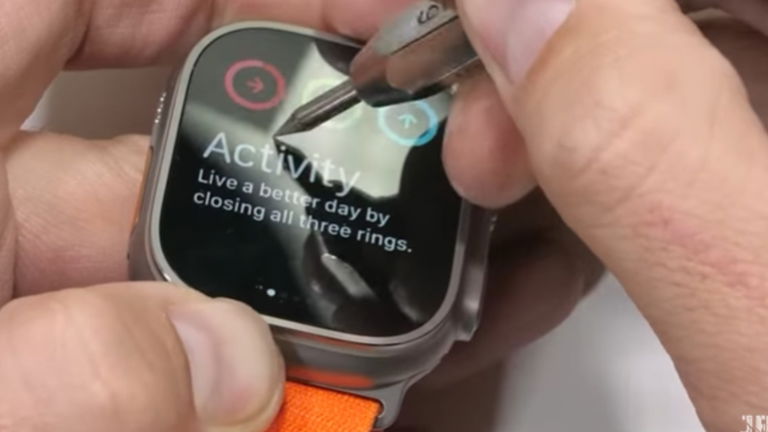 The growing supply of smart watches was the perfect excuse to test one of the most important features of these devices, which is the resistance of the material that makes up the screen. On behalf of Apple, the representative was the Apple Watch Ultra, launched in September of this year.
In this test presented from the JerryRigEverything YouTube channel, the Apple Watch Ultra competed with the models of other brands with which the sapphire crystal has in common.
The Apple Watch Ultra put to the test
This time, the youtuber known for testing durability with electronic devices presented a test to measure the hardness of the sapphire cover of Samsung's Apple Watch Ultra, Galaxy Watch 5 and Garmin Fenix ​​​​7. And of course, check if they all have the material that their creators promote so much.
As explained in the video, sapphire is a material with a level of hardness close to that of diamondwhose hardness is determined using the Mohs scale, which measures the hardness of minerals from 1 to 10. While glass scratches at level 6, sapphire scratches at level 8 or even 9 depending on its purity.
Apple claims to use sapphire material in its devices since the iPhone 5, which was the first to have a sapphire coating on the camera lens. However, what Apple actually uses is a sapphire composite material, which is not as hard as pure sapphire. And now it's time to check if it has done the same with the Apple Watch Ultra.
JerryRigEverything's tests show that the Apple Watch Ultra screen is covered in real sapphire, but there are a few things to keep in mind. In tests, the sapphire crystal of the Apple Watch Ultra had minor abrasions at levels 6 and 7, while the actual damage starts at level 8.
For its part, the Galaxy Watch 5 suffered abrasions at levels 6 and 7 that were less visible than on the Apple Watch Ultra. The YouTuber explains that this is likely due to impurities in the material or polishing issues. According to the tests the Garmin Fenix ​​7 has the purest sapphire crystal of the three watches, since he barely had abrasions at levels 6 and 7.
Although of the three, this time the Apple Watch came in last, What was proven is that the three companies actually use sapphire glass on their screens.