Renew or die, that seems to be the quintessential premise of the streaming platform.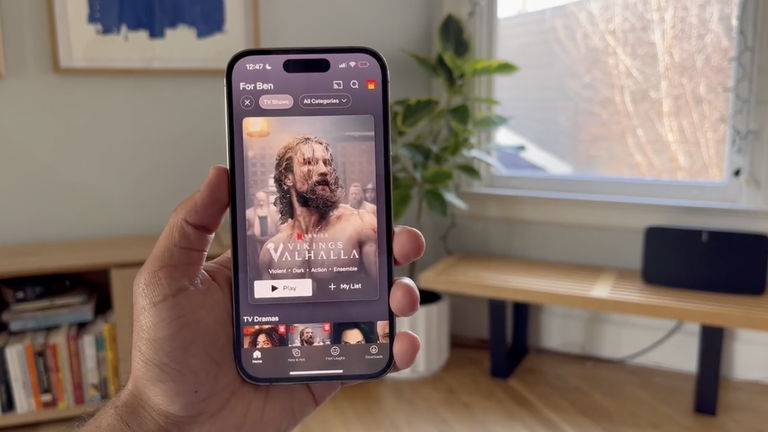 Netflix has completely revamped the design of its app's user interface to iphone. The update was released last night and will roll out internationally later today.
The truth is that Netflix had been using the same design on its streaming platform for too long. These changes will encourage users to continue enjoying the catalog with new visual effects, a more futuristic modern design and a more dynamic and fluid style.
the developer Khanum Trivedi has posted a video on Twitter to show all the news that this redesign of the Netflix application for iPhone includes.
This last year, I've been leading a UI refresh to make Netflix feel more fluid, delightful, and polished.

Today, all that work shipped!

Huge thanks to @nebson and @b3ll for helping bring this to life ❤️

Details below, but try it out yourself! pic.twitter.com/cZFb7c42Fd

— Janum Trivedi (@jmtrivedi) January 16, 2023
"This past year I've been leading a UI update to make Netflix feel more seamless, lovely, and polished. Today, all that work has been released!"
List of news of the new Netflix design
New layer in the billboard interface.
Gradient effects in the background of the user interface.
New interactive and interruptible transition in the tabs.
New animations for profile changes.
Changes in the internal structure of the category lists.
Visual effects parallax that respond to the movement of the iPhone.
One of the most spectacular novelties of the redesign of the Netflix application is the addition of effects parallax –present in iOS wallpapers for many years– in the tabs of the Netflix streaming content catalogue. This effect creates a visual movement of the elements that appear on the screen that responds to the movement that the iPhone makesdetected through the terminal's gyroscope and accelerometer sensors.
Besides, now it's a lot easier to navigate between the categories of the Netflix catalog, use the search and filter results. In short, the general feeling when browsing all the content is much more dynamic, fluid and pleasant.
After installing the new iPhone application design update, you can now enjoy Netflix's most viral series in a catalog that looks much more fascinating and visual than ever. What do you think about the streaming platform's user interface redesign?