Artificial intelligence tools are more fashionable than ever. This has led to the development of many apps. One of them is MacWhisper and, as the name suggests, it is designed for Apple computers. The great feature of this application is that it uses OpenAI to convert audio files to text. This can be very useful for anyone who records, for example, classes or interviews, among other applications.
macOS: This app converts audio to text with OpenAI!
MacWhisper was developed by Jordi Bruin, who is also behind the Vivid application. It's a tool that enables HDR on MacBooks and compatible external displays. However, MacWhisper has a completely different purpose than Vivid. As mentioned before, this new application is able to understand what is being said in audio files to transform these contents into text.
The application uses the "state of the art" Whisper technology, which is part of OpenAI. All processing is done locally on the Mac, which means your audio files are never uploaded to an online server. In other words, nobody has access to the audio files you transcribe, which makes the whole process private and secure.
Using MacWhisper is very simple and intuitive. Just drag the audio files into the app to get a transcript. The whole process is very quick, and once the transcript is available, you can copy and edit the text, or even export it as SRT and VTT subtitles. The tool works with MP3, WAV, M4A audio files as well as MP4 video files.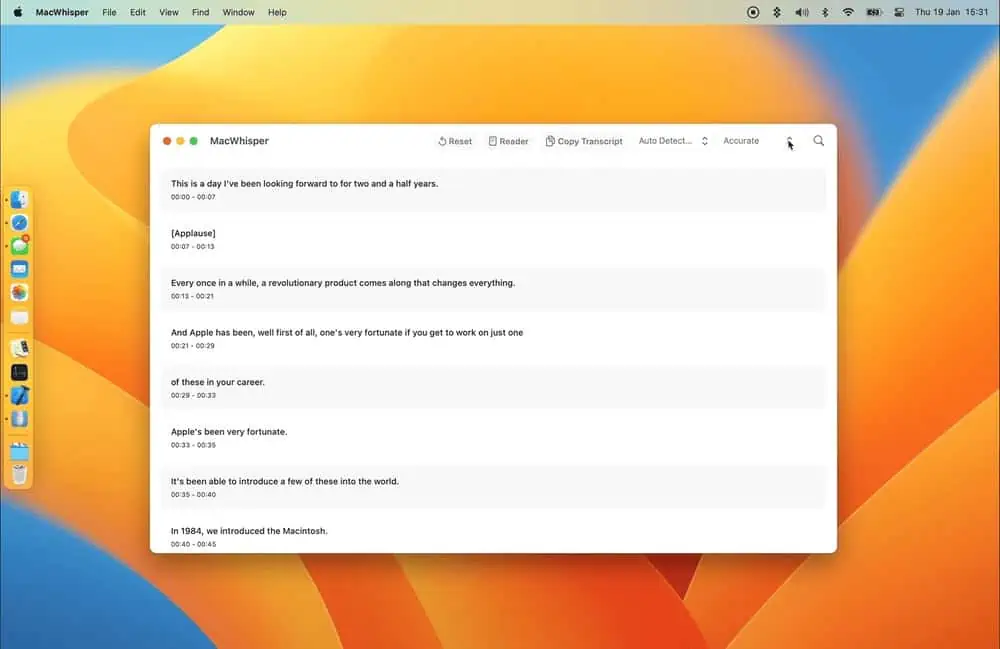 But one of the best things about MacWhisper is that the transcription works with many different languages. This includes English, Chinese, German, Spanish, Italian, Portuguese and Ukrainian.
Since the application processes the audio files locally, it comes with four different transcription models: Tiny, Base, Medium and Large. Medium and Large models offer more accurate transcriptions but take up more storage space. However, users can choose the transcription model that best suits their needs.
More information and download at this link.