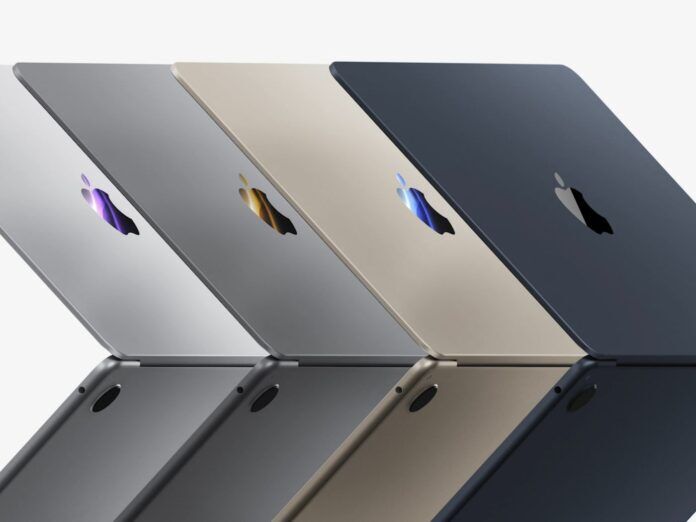 Do you remember when we told you about the possible arrival of a new one MacBook Air with larger display? There are interesting developments about it! According to Ross Young, CEO of DSSC, Apple is almost ready to announce its debut. Let's find out all the details about it together.
Throw two new high-end laptops seems to have not been enough, Apple wants to do something more. After years of asking for it, MacBook Air with 15-inch display is about to arrive. Here's how it will be.
MacBook Air 15-inch: compact design and super power
Ross Young has dropped the bombshell on the most anticipated Apple laptop in recent times. According to the man, the company has already started the massive production of the 15.5-inch panels that will be mounted on the new MacBook Air. That means only one thing, the handsets are about to be announced. Little do we know about the features, rumors indicate that there will be no major differences with the 13-inch MacBook Air launched last year. We are therefore talking about a compact and elegant design in various colors, a powerful M2 chip (the possibility of upgrading with the M2 Pro chip cannot be excluded) and a display with a 15.5-inch notch.
Apple hasn't confirmed anything about the device yet. Considering the start of mass production of the displays, however, a launch of the device by the middle of the year cannot be ruled out (rumors point to April). And the price? Taking into account the cost of the 13-inch model (1529 euros), that of the 15-inch version could be around around 2000 euros. Stay tuned for all the updates about it.
Ph. credit: apple.com