It is true that the calculator is not usually the most used app on the iPhone. However, it is very useful and has a very simple interface and appearance. But did you know that there are hidden secrets in how to use this app? So we'll tell you how you can make the most of it!
iPhone: the secrets that are in your calculator!
Undo what we've done
We can't always write as well as we want because we're doing something else at the same time. So, sometimes, we end up making some mistakes when entering numbers in the iPhone's calculator application.
However, if that happens, you won't have to start your account from scratch. Instead, just swipe left or right on the number and the app will remove the last digit you entered.
You can also press C to clear your entry if you're in the middle of a calculation and accidentally enter the wrong number. This action will remove the last number you typed and highlight the last math function you pressed to avoid confusion.
Copy and paste numbers
There are several ways to copy numbers into the calculator. The simplest method is to tap and hold the number to show the Copy button. Alternatively, you can double-click to reveal the same button.
To copy you must have a number saved in the clipboard. Then you can use tap, double-tap or three-finger methods to reveal the paste button.
Copy the last calculated result
It is possible to copy the last calculated result without having to open the calculator app. All it takes is a swipe down to reveal the iPhone Control Center. Then tap and hold the Calculator icon, and a window will open showing the last result with a copy option.
However, if you have customized iPhone Control Center and the Calculator icon is missing, you can still use this function. Just look for the Calculator app on your Home Screen or App Library, and tap and hold it to reveal the same window.
Show scientific calculator
The iPhone's Calculator looks simple when we're in portrait mode. But if you want to reveal more powerful functions, just turn off your smartphone's orientation lock while in the Calculator app, then turn your iPhone sideways.
The iPhone will then reveal several advanced scientific functions. And if some of the functions you need are not visible tap the 2nd button to reveal more functions.
Use iPhone search
While it's logical to open the Calculator app when you need to calculate something, there's a faster way to solve math questions. In fact, your iPhone search can answer math questions for you — just type the equation directly.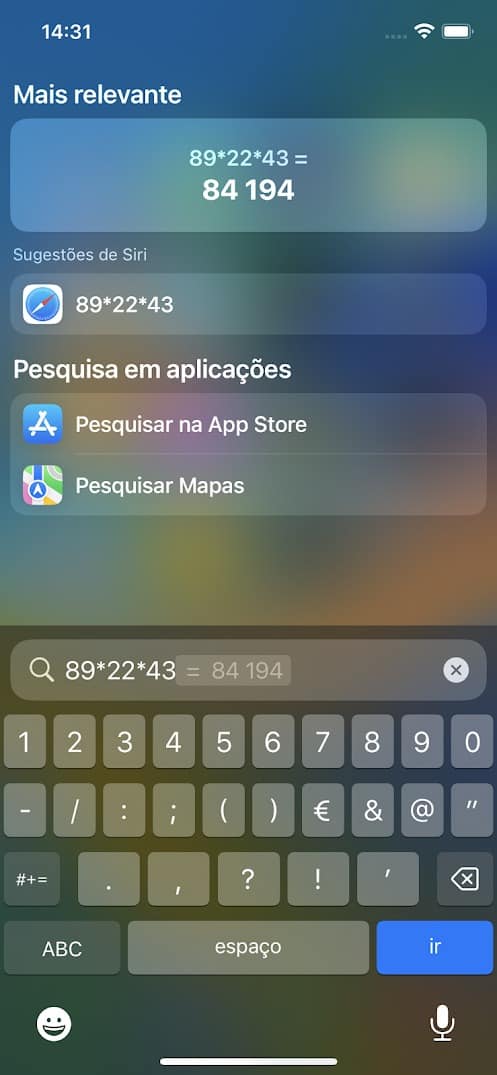 So if you need to resolve a problem quickly, you can use Spotlight. Interestingly, there are users who find this function much more useful than the Calculator.