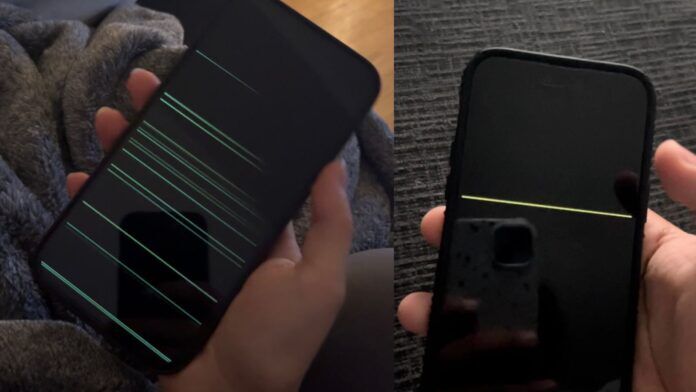 In recent days, several owners of the iPhone 14 Pro and 14 Pro Max have complained about the appearance of strange yellow and orange lines on the displays of their devices. What is the problem? Do the very expensive iPhones have defective displays? Apparently not, it's just an annoying bug.
The poor iPhone 14 Pro have no rest after the super annoying bug that plagued cameras in the first few weeks of launch, now comes another equally annoying one. For no reason, the display appears to be covered in yellow or orange horizontal lines. At the moment, unfortunately, there is no solution!
iPhone 14 Pro: The bug will be fixed with an iOS update
The online testimonials leave no doubt about it, the annoying lines appeared, in all cases, after the iPhones were updated to iOS 16.2. Even Apple itself, in response to a request for assistance, replied that it is not a hardware problem, but "only" a annoying software bug. As we have already said, many users are afflicted by it. Just do a little online research to realize how widespread the phenomenon is. The photos at the beginning of the article are from the MacRumors forum user, Infernoqt and Reddit user u/1LastOutlaw. As you can see, the lines can come in different shapes.
Since there is no solution to the problem, the only thing users with the problem can do is grit their teeth and hope that Apple releases a new iOS update as soon as possible. In all likelihood, indeed, the company will fix the issue with the release of iOS 16.3. Stay tuned for any updates on this.
Ph. credit: Infernoqt via MacRumors Forum e u/1LastOutlaw via Reddit