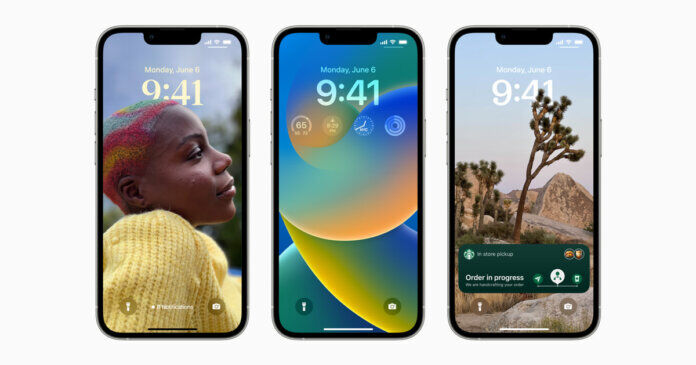 2023 will be a year full of news for the iPhone operating system, iOS. Apple, in fact, has announced that a series of very interesting functions will come into play. We are not talking about iOS 17, of which we know very little, but about goodies coming with the next iOS 16 updates. Curious to know what it is? Let's find out together!
In the past few hours, the well-known site macrumors.com has perfectly summed up what will be the 7 iOS innovations, already announced by Apple, which will arrive on the field in the coming weeks on the iPhone. We're going to bring them all back to you below!
iOS: 7 features coming in 2023
1) Push notifications from Safari
Apple has announced that in 2023 it will be possible to receive push notifications from your favorite sites via Safari! All this, in the same way as it already happens for apps.
2) Apple Pay Later
Initially available only for users residing in the USA, Pay Later is the function that will allow users to defer the payment of an online or in-app product through 4 transactions of equal amount to be paid in a maximum of 6 weeks. The cool thing? No commissions and no interest, everything can be managed from the Wallet app!
3) Security keys for Apple ID
Want more protection for your Apple ID? Well, soon it will be possible to use third-party hardware security keys as an authentication factor instead of the verification code from another Apple device.
4) Apple Card savings account
Saving money will not be a problem with the Apple Card savings account. This will allow Apple Card users to have an automatic savings account to accumulate their "Daily Cash" cashback without any type of commission, minimum deposit, etc. Everything will be easily managed from the Wallet app. At launch, the feature will be exclusive to US users.
5) Next generation CarPlay
The CarPlay platform is coming in a whole new guise. Apple has already announced that many vehicles will be supported. There are a lot of new things coming, from multi-display support to climate control, there will be fun!
6) Enhanced data protection for multiple countries
The advanced data protection feature that extends end-to-end encryption to different areas of iCloud and already available in the US is about to land in a flood of new countries. At the moment, however, we are not yet given to know which ones.
7) Emergency SOS via satellite arriving in more countries
The much-talked about satellite Emergency SOS feature launched with the new iPhone 14 is coming to a host of additional countries. The detailed list of countries will be communicated at launch
Ph. credit: apple.com