Learn how to set the brightness of your Apple Watch when you want it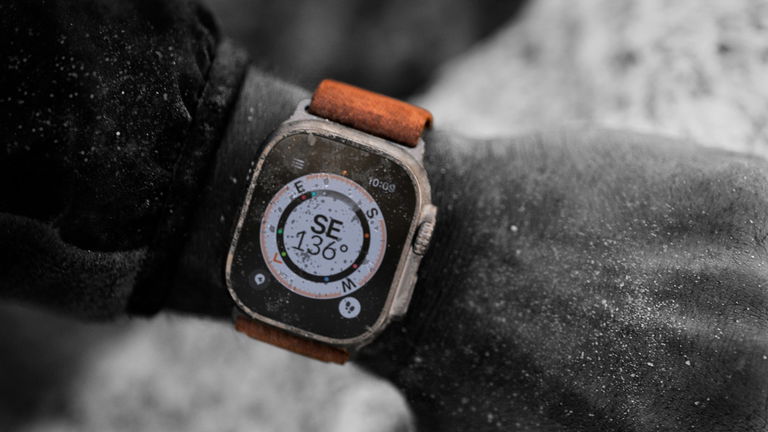 The new Apple Watch models, Series 8 and Watch Ultra, feature advanced panels with lots of nits of brightness. But, on various occasions, the adaptability to light and configurations means that we do not take advantage of the maximum potential of our screen.
Did you know that you can set the screen brightness on Apple Watch Series 8 and Apple Watch Ultra? The truth is that they are very simple steps, despite the fact that watchOS is configured so that the wearable does not show its full light potential, due to battery savings. These are the steps to follow.
Set the screen brightness of Apple Watch Series 8 and Apple Watch Ultra
Every Apple Watch has an ambient light sensor. that regulates the brightness of your screen according to the conditions in which you find yourself. This has a reason for being: battery saving. As we mentioned, watchOS does not have a setting to change the automatic brightness (as it does with iPhone), but there is a way to configure this.
Do you want to see the full potential of your Apple Watch screen? Then follow these steps:
Open Settings from the menu on your Apple Watch.
As the first option you will see a small sun and a larger one.
Touch the larger sun to increase the maximum brightness, or touch the small sun to decrease the number of nits.
You can also tap the green lines between the suns to change the brightness.
You only have three brightness levels to choose from, as remember that there is no automatic brightness adjustment.
Now that you know how set screen brightness on Apple Watch Series 8 and Apple Watch UltraPlease note the following:
The more brightness you have, the more battery drain you will see, so we recommend using it only when you need it.
The maximum brightness (for example 2000 nits in Watch UItra), will only be seen in certain lighting conditions.
Finally, we recommend see what level of brightness is the best for yousince it is also important to preserve the battery and the screen so that your Apple Watch lasts many years on your wrist.