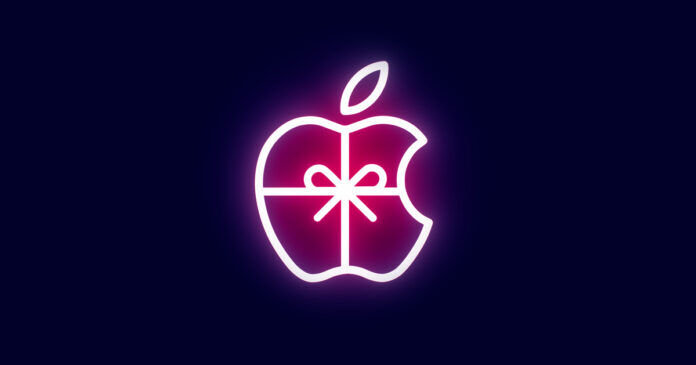 Between one thing and another, you forgot to buy the Christmas Gifts and are you wondering if you still have time to put something under the tree by the fateful day? When it comes to Apple products, the answer is yes! Several products, even cheap ones, are available for purchase both online and in-store. Let's find out the best offers together.
Well yes, whether you have an Apple Store nearby or not, it doesn't matter, you still have some time available to buy your perfect Christmas gift. Certain, Apple and cheap don't get along, but you will be surprised to discover that there are two-digit gift offers capable of making all enthusiasts happy!
Apple: last minute Christmas gifts
We specify by saying that if you intend to buy the gift on the official Apple website, you have very few hours to complete the order. The company, in fact, has given the deadline as the December 21st for all items in stock. If, on the other hand, you want to go to the store, you have until the 24th, of course, but pay attention to availability!
In this article we are not going to bring you the classic gifts that you all already know, so no iPhone, iPad, etc. Rather, we want to focus on the small gifts that don't spring to mind at first glance, but which can have a big effect. That said, here they are:
1) HomePods
Definitely the most appropriate economic gift to give to lovers of the Apple world, HomePod is the smart speaker of the bitten apple. Perfectly integrated with the entire ecosystem of products, it can be the perfect gift to give to both kids and older people for just 99.00 euros!
2) Official iPhone cases
A worthy Apple fan always appreciates a case designed especially for his smartphone. On the Apple website, but also in stores, you can find a vast selection of official covers (in silicone and leather) for all the latest iPhone models. Prices start from 45.00 euros!
3) Apple Watch Bands
The same goes for the covers, if the one you are giving the gift to has an Apple Watch, then he will surely appreciate receiving an official brand new strap. The possibilities to choose from are really a myriad and the prices are quite low. In fact, it starts from 49.00 euros.
4) Leather Magsafe wallet for iPhone
Quite an original gift, the Magsafe leather wallet is compatible with all iPhone 12/13/14. At the cost of 69.00 euros it's a treat that many bitten apple fans would appreciate as a Christmas present!
5) AirTags
The perfect low-cost accessory for those who always leave their belongings somewhere. AirTag is the official Apple tracker and allows you to locate the objects to which it is attached. Its price is only 35.00 euros and can be matched with original keychains of different types!
Ph. credit: apple.com