"Hanx 101 Trivia" tests our knowledge with 58,000 questions in a wide variety of categories!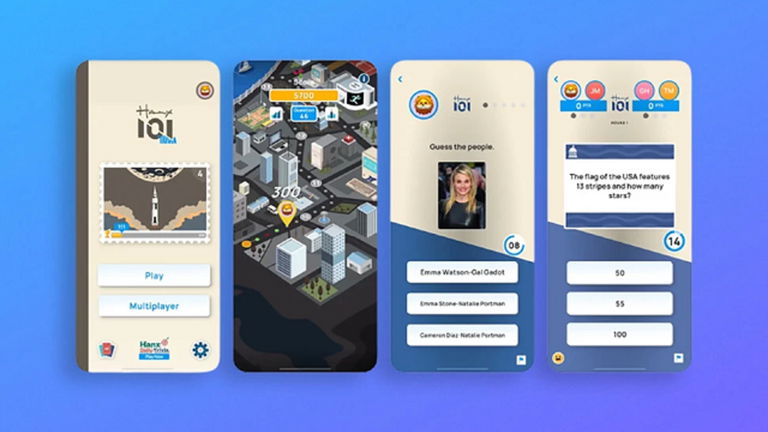 For Tom Hanks It is not enough to be a great actor, winner of several Oscars, or to be the protagonist and producer of one of the highest rated movies on Apple TV +. Among his list of qualities, he also counts his facet as game and app developer and for this it has always had Apple.
After the release of an app called Hanx Writer, which emulates a manual typewriter in 2014, Hanks will be supported by the bitten apple company for the launch of its trivia game "Hanx 101 Trivia". It will be available in the Apple Arcade gaming service, starting this Friday September 2.
Tom Hank tries again in the world of technology
The title created by the independent game studio BlueLine Studios, allows players to test your knowledge in a variety of categories and multiple game modes, to become the ultimate trivia master.
According to Apple, Hanks narrates the game in "Hanx 101 Trivia," which features an initial set of some 58,000 questions in a variety of categories including history, science, geography, food, art, business, and technologythrough the following invitation:
Play, learn, compete and become a trivia master with 'Hanx 101 Trivia', created and developed in association with actor and filmmaker Tom Hanks.
"Hanx 101 Trivia" will be a fun option that, in addition to testing our knowledge, will launch a new category in the Apple Arcade service. Since its launch in September 2019, Apple's gaming bet adds 200 titles, but none had explored the trivia. Besides "Hanx 101 Trivia" will allow you to play alone or in competitive mode head to head. Players can also team up for competitive trivia matchups.
At the moment, Apple Arcade is available through a monthly subscription of 4.99 euros or through the annual plan of 44.99 euros. And it can be enjoyed on iPhone, iPad, Mac and Apple TV devices. Mac and AppleTV.