Garmin attacks the new Apple Watch Ultra where it hurts the most: battery life. Although there are many things in favor of the Apple device.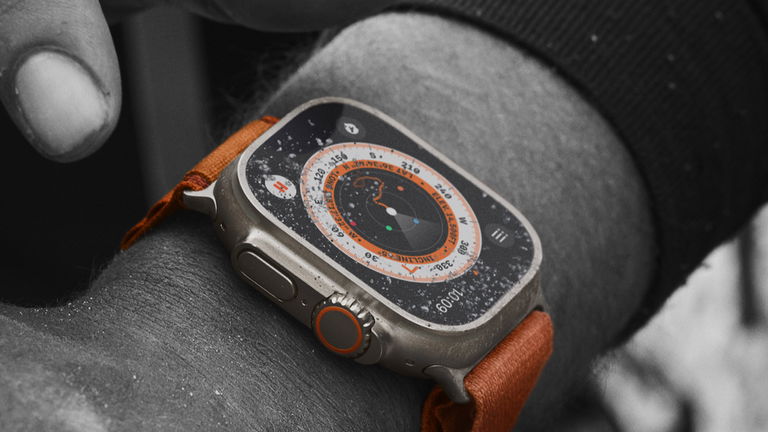 Samsung doesn't seem to be the only one attacking the latest devices introduced by Apple. on this occasion It has been Garmin that has taken it with the new Apple Watch Ultra, the model for extreme athletes presented by Apple just a few days ago. Apple's goal is to compete directly with Garmin's premium models, and it seems the company isn't too concerned.
To promote its latest Enduro 2 watch for athletes, Garmin wanted to make clear the strong point of its devices: "We measure battery life in months. Not hours". However, we are dealing with devices that, although they may be aimed at a similar audience, are quite different.
Despite everything, the Apple Watch Ultra is still an Apple Watch
The Apple Watch Ultra is still an Apple Watch, with all that that entails. That is to say, It is not an exclusively sports watch and offers many more functions.
For example, the Apple Watch Ultra has eSIM and allows you to call, send messages or download applications, things not available on Garmin devices. Not to mention the impressive almost 2-inch screen of the Apple Watch Ultra, 1.4″ has the Polar 2.
And for that reason, while it's true that the Apple Watch Ultra has the longest battery life of any Apple Watch To date, with Apple promising up to 36 hours of normal use and up to 60 hours with watchOS 9's new Low Power Mode setting, the Enduro 2 can last much longer depending on usage scenarios.
Interestingly, even though Garmin claims to measure battery life in months and not hours, the company actually advertises that the Enduro 2 has "up to 150 hours of battery life in GPS mode with solar charging".
We measure battery life in months. Not hours. #Enduro2 pic.twitter.com/OcTLdpvHV6

— Garmin (@Garmin) September 8, 2022
Even if you use all the satellite systems and music, up to 20 hours of autonomy are announced. Although it is true that "up to 34 days of battery life in smartwatch mode" are also indicated, as long as we use solar charging.
Therefore, We are still facing two very different devices and with very different capabilities. The Apple Watch Ultra is a normal Apple Watch with advanced capabilities and longer battery life that can compete against these types of devices, but from another point of view.