Those of the bitten apple are still thinking about how to improve the accessibility features of the Apple Watch!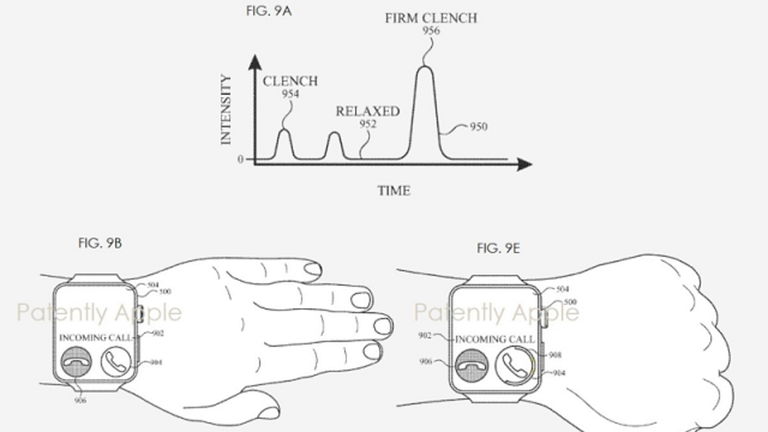 A new patent confirms Apple's desire to offer improve Assistive Touch features on Apple Watch. Following the same approach as a similar patent filed last year, this time Apple's invention delves into how its optical sensor would be useful to recognize gestures made by a watch user.
The examples addressed by this new patent focus on how different light sources appear on the part of the Apple Watch that faces the skin. According to the post shared from Patentlyapple, during operation, light can be emitted from one or more light sources and detected using the optical sensor. Changes in detected light caused by the movements of the user using the device can be used to recognize the user's gestures.
Apple insists with an Apple Watch functionality
Reference images illustrating the purpose of the patent show an example wearable device close to a user's skin. It then illustrates an example of a portable device separated by a distance from the skin of and the other with an open hand of a user carrying an exemplary portable device. And finally, it shows a tight first part carrying an example portable device.
Although Apple is one of the companies that registers the most patents, these do not always manage to materialize. However, with this technology Apple is insistent and taking into account the existing functionalities and their contribution to accessibility When it comes to using the Apple Watch, let's hope it's on the list of those that manage to see the light.
When it comes to one of its most popular devices besides the iPhone, the company doesn't skimp on its research. Thus, this week the registration of a patent related to the device was also known, according to which it would be possible to take the measurements of the wrist when making an online purchase to ensure correct strap size.
Of course, if they materialize, these novelties will be known in a few generations. Since according to the recent invitation shared by Apple, the Apple Watch Series 8 will be presented on September 7 at the "Far Out" event.