Apple wants every business to be on the map, thanks to its new service!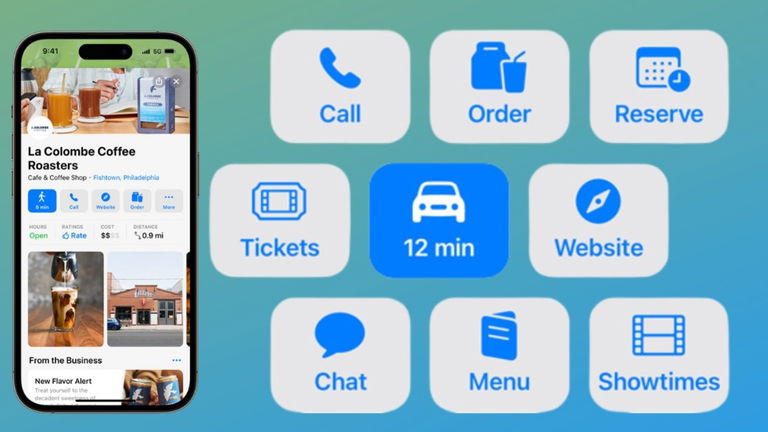 The success of Apple's services has made it clear that the company has a good radar when it comes to developing proposals for its users that adapt to the demands of the new times. A proof of this is the new Business Connect function, already available in some countries.
According to the information shared from the official Apple site, Business Connect is a service that allows businesses to customize their location card in the Maps app with a brand logo, images and other key information, such as special promotions or seasonal menu items at a restaurant. AND provides links to order food delivery, among other options.
Apple has gotten creative with its new features
After its announcement just a few hours ago, Apple has confirmed that Business Connect is available to businesses in the United States and is planned for expansion for companies worldwide in the coming months.
Regarding this novelty, Apple's vice president of services Eddy Cue said:
We created Business Connect to provide Apple users around the world with the most accurate information on places to eat, shop, travel, and more. Apple Business Connect gives all business owners the tools they need to connect with customers more directly and have more control over how billions of people view and interact with their products and services every day.
Once registered, business owners can begin to personalize their presence in Apple apps and invite customers to take actions like order food or make a reservation directly from Maps; and introduce customers to special promotions, such as seasonal menu options, product discounts and more.
In recent months, Apple has been working on a restructuring in the Apple services department, to focus on those more lucrative categories. Although Apple Business Connect is a free feature, there are many opportunities to generate income, which the company will surely take advantage of soon.