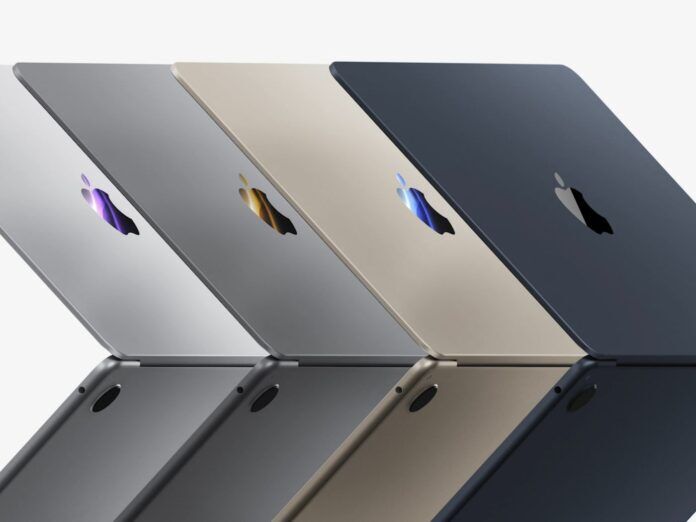 Are you fascinated by the design of the new MacBook Air, but fail to like the small 13.6-inch display? Hold fast! According to reliable analyst Ross Young, Apple will launch a new version of the laptop with a 15.5-inch display! Let's find out all the details about it.
Well yes, it seems that a "mega" variant of MacBook Air is about to arrive in the field. It has been rumored for some time, but now things are becoming more concrete. Young stated that Apple will begin production of the panels in early 2023. When will the debut drop?
Apple: The new MacBook Air with 15.5-inch display will arrive as early as 2023
MacBook Air is the laptop that adapts to every need. Thanks to the super powerful Apple Silicon processors, it has become to all intents and purposes a laptop that has little to envy to the more expensive Pros. The arrival of a version with a 15.5-inch display would allow Apple to grab all that slice of users who they want an Apple laptop with a large display, but who don't need the gigantic performance of the Pro models with a 16-inch display. Bloomberg has been talking about the arrival of the device for some time, aiming for 2023 as the launch year. Ross's statements only reinforce this thesis. If the panels will be produced within the first months of 2023, the finished product could arrive in the field as early as spring.
At the moment it is not known what the technical characteristics of the new MacBook Air will be. However, it is probable that Apple remain almost the same as the model with a 13.6-inch display launched a few months ago. The main novelty, in fact, will be the larger display. The cost will probably be around 2000 euros. Stay tuned for any updates on this.
Ph. credit: apple.com