Apple has released a new band, an Apple Watch face, and an iPhone wallpaper.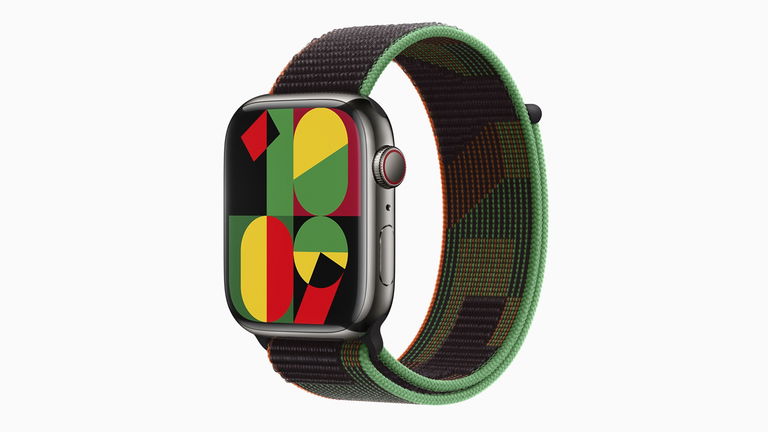 Apple wanted to celebrate black history month with the launch of new straps for Apple Watch from the Black Unity Collection and with other exclusive content such as a watchOS face and a wallpaper iOS custom.
In addition, the apple logo company will also present new content on App Store, Apple TV, Apple Music, Apple Fitness+, Apple News, Apple Podcasts, Apple Books, and Apple Maps to highlight black creativity, as well as experiences and contributions.
The new Black Unity Sport Loop strap is available on the official Apple website and at select Apple stores on January 24 starting at $49 in versions of 41mm. and 45mm. Its design is inspired by the Pan-African flag reveals the word "Unity" with the style of mosaic creative process.
"The Black Unity Sport Loop features the word Unity abstractly etched into the strap using red, green and black patterns that pay homage to the Pan-African flag."
This strap made of braided nylon for Apple Watch symbolizes the power of unity of the black community and a percentage of the proceeds will go to charitable organizations focused on the black community.
On the other hand, as for the spheres of the operating system watchOS of Apple Watch and the wallpaper for iOS on the iPhone, they will be available for download starting next week as part of the launch of watchOS 9.3 and iOS 16.3, new software versions that will introduce very interesting new features.
It is being a very busy month of January for Apple, which has started this year 2023 with great force with the launch of two MacBook Pro models, a Mac mini, a HomePod and now a new strap for Apple Watch.
What do you think about the launch of these new Apple Watch straps?