This creative software offers features that stand out for their quality and value!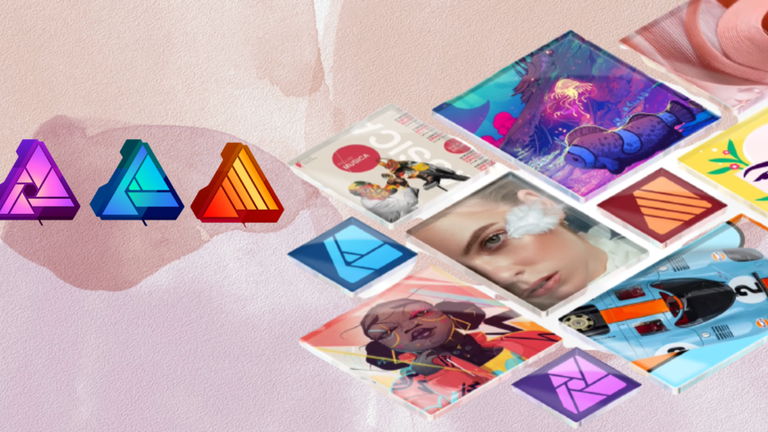 Creatives have more and more possibilities when it comes to testing their ideas and they should not pay more for that. So a few days ago, the service known as Adobe's competition, Affinity has been updated with a number of improvements including new features of Affinity Photo and Designer and the arrival of Affinity Publisher on the iPad.
From its official site, Serif, developer of Affinity, shared the news of this update designed to please users of this creative software, distinguished by its quality and value.
What does Affinity offer and how much does it cost?
All tools in the suite are available individually or through a newly released universal license that offers customers the option to purchase all tools for a single annual payment.
The universal license is priced at 169.99 euros, but currently Serif offers a 40% introductory discount which lowers its price to 99.99 euros. This discount is also applicable for the purchase of individual applications.
Among the series of improvements, those that stand out save time and offer a completely redesigned user interface to optimize the workflow, such as those described below:
What's new in Affinity Designer 2:
Vector Warp: Allows you to apply a non-destructive vector warp to any vector illustration or text.
Shape Builder Tool: Ideal for quickly creating complex shapes by simply dragging between segments to combine them or hold down the modifier to subtract them.
Knife Tool: Cut any shape, curve or text into fragments faster than ever.
Measure and Area tools: To measure line lengths, segments, distances and areas of any object to scale.
AutoCAD file import: Import and edit files quickly and accurately, maintaining the layer structure and scale of the original file.
X-ray view: Something especially useful for the specific selection of a specific curve or object within a complex work.
New in Affinity Photo 2:
Mesh deformation in real time: Apply a non-destructive deformation to it and go back to editing whenever you want.
Non-destructive RAW development: You can change the develop settings back at any time, even after adding additional layers or settings to the file.
Non-destructive mask layer merging using addition, intersection, subtraction, and XOR operations.
Skins in real time: "Create many powerful, non-destructive workflows with new real-time skins that automatically update based on underlying image properties."
Saved layer states: Create a manual layer state to save the layer's visibility as it currently is, or smart layer states that let you specify whether to turn layers on or off based on one or more of the following filter criteria.
JPEG/XL import and export. Both formats available.
And finally…Affinity Publisher
Affinity Publisher for iPad offers you to work where and when you want, without sacrificing the quality of your work.
Touch user interface: All tools, panels and controls have been meticulously designed to be tactile for an incredibly immersive experience.
compact mode: This mode in the layers panel simplifies viewing and frees up valuable space.
Mock up with ease: With just a touch of your fingers, you can produce stunning designs, ready for print or digital publishing.
iPadOS 16 ready: includes full optimization of the new virtual memory swapping, dramatically increasing performance to make working with large documents a breeze.